Nahayl, CDA

She is from Colombia. She currently lives in Oviedo with her husband and two kids. She has been in the dental field for over 17 years. She enjoys travelling, hiking and running.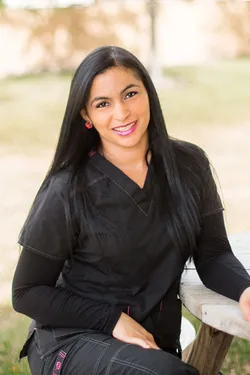 Yissel, CDA

She is originally from Dominican Republic. Prior to moving to Florida she lived in New Jersey. She has 3 daughters and lives in East Orlando. She has been around dentistry for a long time since she has several family members in the dental field. She enjoys dancing, cooking and spending time with her family. She enjoys enhancing patients' lives by improving their oral health.

Thani, CDA
Born in New jersey and raised in Cape Coral. She has been an expanded function dental assistant for 15 years. She loves dentistry because she can create a comfortable and safe space for patients and truly impact their lives by improving their oral health. In her free time, she spends time with her two boys, daughter and her puppy Charlie. She enjoys photography and painting.
Administrative Staff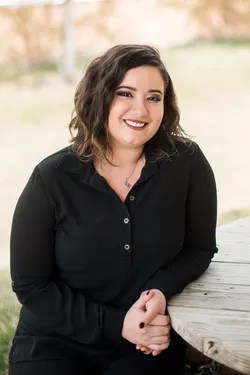 Eleana, Patient Coordinator

She is a Florida native from West Palm Beach. She has been working in dentistry for 10 years. She has twins and on her time off she enjoys taking road trips and taking her kids on outdoor adventures.
She enjoys dentistry because she feels she can make a positive impact in people's lives by giving them something to smile about.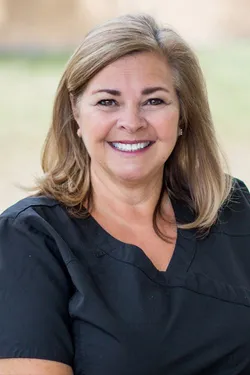 Diane, Insurance Coordinator
Diane is originally from Ohio, but has called Oviedo her home since the age of 15. She has been in dentistry 35 years. She has worked in real estate and retail She lives in the UCF area with her husband of 32 year. She has two girls. She enjoys being outdoors and going to the beach. She enjoys helping patients feel at ease and obtain their best smile possible.

Mercedes, Insurance Coordinator
She is a Florida girl. Born and raised in Winter Springs. Attended UCF where she received a bachelors degree in biomedical science. She enjoys Korean TV dramas and discovering the best food spots in Orlando. She lives with her husband and cat Mango. What she loves about dentistry is being able to see patients laugh with a confident smile.

Abby, Patient Coordinator

Abby grew up in MA, and is a Patriots fan of course. She loves living in Florida. She has been in dentistry 6 years. Prior to working as a business assistant she was a dental assistant and holds her EFDA license.
She is married and has a son. She enjoys being outdoors with family and friends. At work, she loves watching patients accomplish their goal of a healthy smile and how it positively impacts their lives.